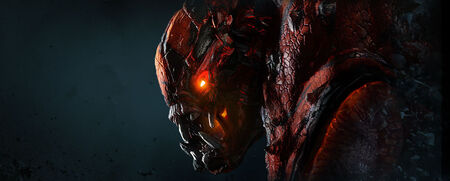 Turtle Rock Studio is hard to work on
Evolve
. Wikia may have an opportunity soon to open the doors a peak and let you ask questions directly to the developers. Have a question for the makers of Evolve? Want to know their sources of inspiration? Curious about controlling the aliens? Let us know by leaving your questions in the comments below!
We may not be able to answer all your questions, but we will do our best. And be sure to check back soon for your answers and more on Evolve!
UPDATE: The event has come and gone, and not only did we get to experience the game for ourselves, we spoke to the Evolve team directly. Check out the answers below and let us know your thoughts in the comments!