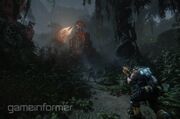 The Fusion Plant is the rainforest map in Evolve on the planet Shear. It was the first revealed map of the game.
Environment
Edit
This Biome consists of a jungle like environment divided by a large canyon in the center. The titular fusion plant dominates the left half of the map and houses the Power Relay.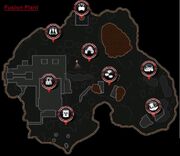 The Fusion Plant is home to
Maximum Elites: 6
Ad blocker interference detected!
Wikia is a free-to-use site that makes money from advertising. We have a modified experience for viewers using ad blockers

Wikia is not accessible if you've made further modifications. Remove the custom ad blocker rule(s) and the page will load as expected.