Evacuation is a gameplay mode in Evolve. It uniquely combines the full array of maps, modes, Hunters, and Monsters in a dynamic experience that is different every time you play. Players choose a side, Monster or Hunter, and play through a series of five matches across all maps and modes in the game, with each victory or loss directly impacting the remaining matches in Evacuation with benefits to either the hunter or monster side. Each additional play through of Evacuation results in different combinations of mission types, environments, and map effects, totaling over 800,000 possible combinations. Because Evacuation includes every element of Evolve in one dynamic, unique package, it is highly re-playable as a multiplayer, cooperative, and solo experience.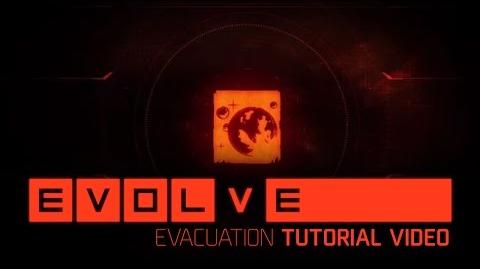 Ad blocker interference detected!
Wikia is a free-to-use site that makes money from advertising. We have a modified experience for viewers using ad blockers

Wikia is not accessible if you've made further modifications. Remove the custom ad blocker rule(s) and the page will load as expected.